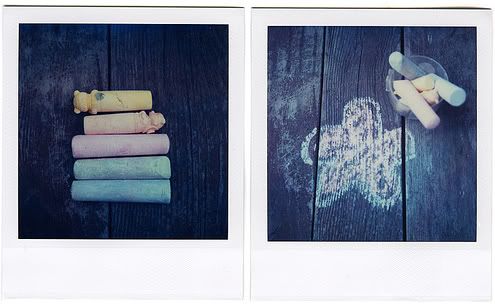 When I realized I didn't have a post especially dedicated to Regina Spektor, I thought, "Man, I need to get this over and done with". We've all learnt to know and love the Russian born anti-folk singer, Regina Spektor; a deft and talented song-writer who also has a remarkably beautiful voice. 'Music Box' is one of her writings that haven't gained enough credit and recognition as much as it deserves, and it's time to change that for good.
The song which appears as a bonus track in her 2006 record, Begin to Hope, is one of her best creations to date. 'Music Box' is plainly structured around Spektor's vocals and tasteful piano playing, with lyrics that sounds so spontaneously written, it could secretly lit up a smile. I love how the pace of the song varies to the situations, conjured by the whimsical, childlike lyrics as it spins out a simple tale. The song starts of gracefully and daintily, but by the second half, just when you thought that it would end exactly the same way it started, Spektor starts barfing out the lyrics, sending a million shocks to her listeners. Although only lasting for a mere 2 minutes, the song contains several highlights to be reminded of by the time it ends; such as the comically genius line that kicks off in the middle:
And then I fill the sink to the top with bubbles of soap / And then I set all the bottle caps I own afloat /And it's the greatest voyage in the history of plastic
. Spektor is brilliant when assuming the sentiment of each fragmented part of the tune; as soon as the music slows down, and her voice seamlessly glides through, the lyrics flow naturally:
And start to feel mortality surround me / I close my eyes and think that I have found me
, leaving me with nothing but the fullest belief that, that is in fact what it feels like when surrounded my mortality.
|mp3|
Regina Spektor – Music Box