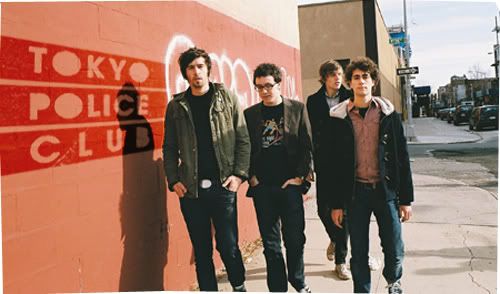 Many of you, I'm pretty sure, have already, probably sat through and listened to the newest, debut album of Canada's Tokyo Police Club,
Elephant Shell
, cover to cover, for several times. Their first, proper full length didn't receive a proper welcoming into the world, having leaked about a month earlier, as well as being made available digitally online a few weeks prior to it's official release.
In this latest offering by the band, the guys don't disappoint, in fact its music like this that changes the whole process of blog-writing, into something much more worthy of my time. However, there are a few things in
Elephant Shell
that had caught my attention, and that I feel mustn't be left unsaid. Tokyo Police Club may have just released their debut, but the band isn't to be mistaken as a newcomer into the scene; the quartet have since released two highly successful EPs, both in 2006 and 2007, and a number of singles following the release of the record. Digesting the album, I realized how the tracks sounded slightly milder than their previous works; it felt washed out overall, with less of the usual distorted guitar parts that they used to heavily incorporate within their songs. On the whole, the tracks seemed more refined, sounding even more up to date and modern-day, with less of the garage rock revivalist theme they had going on previously.
The LP may not measure up to the impact of which their first release had on all music fans and bloggers alike, needless to say, that it might just be pale in comparison But after sitting through it whole for more than a few times, each listen grows better than the previous, unfolding a different set of sonic experience each time. So far,
Elephant Shell
, might just be in the top ten best sounding and catchiest albums I've heard this year, but like I said-- 'so far', which means that it's still too soon to say. Do check out these superbly excellent tracks though; three worth mentioning high-points from the album.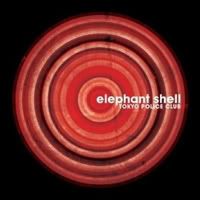 |mp3|
Tokyo Police Club – Listen to the Math
|mp3|
Tokyo Police Club – In a Cave
|mp3|
Tokyo Police Club – Juno