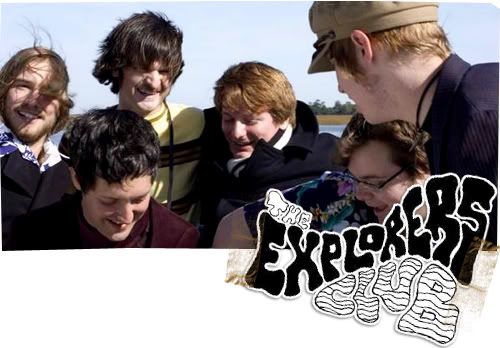 Finally, a band that doesn't require more than two words to sum up their music in all its entirety: Beach Boys. Yup, that's it, that's all you need to know about the Explorers Club, the Beach Boys. The indie pop band from Charleston, South Carolina has hardly released much work, with a full-length debut,
Freedom Wind
that's slated to come out on the 20th of May.
Huge fans of the Beach Boys will find plenty to love in the creation of the present day Explorers Club; sunny soaked tunes paired with perfect harmonization that overflows with vibrant, summertime feel. The perfect pop chipper, 'Forever' first presented me to this six piece, and the rest was pretty much history. The band neither managed to fall short nor miss a beat in 'Do You Love Me' (
While the stripped-down opening verse is a bit naked and exposes some weaknesses in the singing, the towering chorus arrives soon enough to reassure
(
P4K.com
)) and 'Last Kiss' which boast harmonies that could make any girl swoon, and want to drive in a convertible with the hood down, and the wind in the hair.
|mp3|
The Explorers Club – Forever
|mp3|
The Explorers Club – Do You Love Me
|mp3|
The Explorers Club – Last Kiss