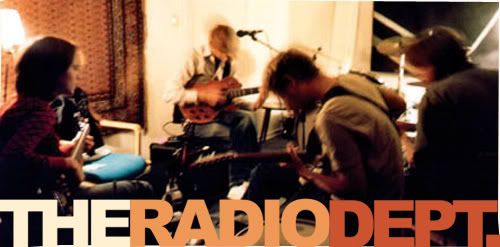 While we wait for the highly-anticipated third LP from Radio Dept., that's showing no signs of ever being released in the near future, the band has graciously made available a free download of their
Annie Laurie
EP last September, that they recorded in 2002, which felt to me like centurions ago. I always prefer bands playing it on the safe side, in fact I wouldn't mind them keeping their initial musical style, rather than completely changing their sound, experimenting with new boundaries, thus transforming into a completely different band. I mean why change? If I'd really wanted to listen to that type of music, I wouldn't have bothered about your band in the first place (Strokes, take note).
So, when someone mentioned that the
Annie Laurie
EP wasn't your typical Radio Dept., I must admit, I had fear quietly stirring up inside of me. But, the EP turned out sounding quite nice and fairly enjoyable. The songs contained weren't quite so far removed as to what the Radio Dept. would usually sound like, although there was one that oddly stood out Even so, I've found that the Radio Dept. could change their approach to songwriting as much as they'd shed their clothes, and I'd still love whatever they produce.
Annie Laurie
features 4 tracks, including the Scottish traditional hymn 'Annie Laurie', and 'Bad Reputation', a song written in the early 90's by lead vocalist, Johan and his sister; very much resembling the early 90's spacey-disco, dancey--
something
. The other two songs, 'Tåget' and 'Falafel' proved to be my favourite out of the four, revealing rhythmic tunes that are nothing short of exquisite, albeit that its shorter in length.
Remember, that the
Annie Laurie
EP is given away for absolutely no charge, so I'm putting up the whole stuff in zip, so that you can download it at your heart's desire, guilt-free!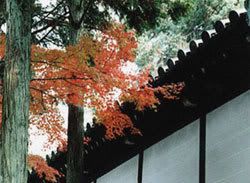 |zip|
Radio Dept. - Annie Laurie EP