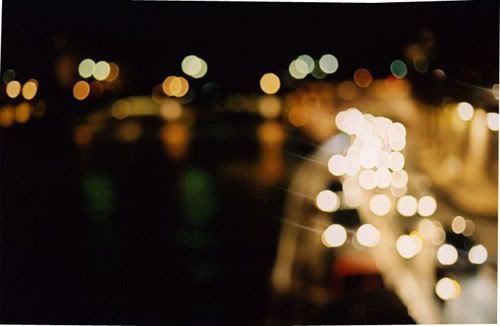 So, I like watching this show called 'Project Runway', I'm sure you guys might have heard of it. There was this one episode, when Vanessa was eliminated, and she said to the others, "I feel like singing a song-- but I'm not quite sure what song to sing…" Mmmm…, I'm sure some of us have been through that kind of moment; not really being able to express what you feel through coherent words and you feel that music instead, seems to do the job perfectly.
Y'know that one song, when you're in the midst of all this chaotic and hectic mess with frantic noise, when all of a sudden in your mind, everything starts to fade and turns quiet and silent, changing into a standstill, and all you can hear is this:
|mp3|
Jean-Michel Bernard - Stephanie Blues
I just wish the world could just stop right now. Like completely stop.
p/s: I'm telling you, nothing that I'm saying makes sense right now, until you stab the link. So, stab the link!