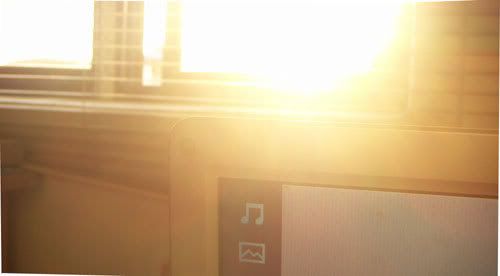 The year is almost inching to its end, and with that said, it would be the perfect time to take a peek into the next year. I don't usually prefer writing a post simply due to a particular occasion, but I do want to acknowledge the mark of the end of the year, and look back and recall on the best things that's happened that'll bring us up to date. Lets see…what's the best things that's happened, well-- I did first start this blog officially in May, and I've been loving it ever since, but no one wants to hear about that, so what else. I personally think that 2007 has got to be one of the best years in music; seeing the long-awaited 7th release by
Radiohead
, celebrating a lot of sophomore releases in order to remember the remarkable debuts, such as
Beirut
, Arcade Fire, Arctic Monkeys, and thanks to these artists (
Andrew Bird
,
Feist
, Electrelane, Panda Bear,
Au Revoir Simone
,
Mumm-ra
, etc) for choosing this year to release their albums, thus giving me the chance to discover great music, and lastly, Thank You to
Travis
for releasing yet another wonderful record.
Next year will be as good as a year for me, I hope, if not better. I'm particularly looking forward to
Vampire Weekend
's debut, as well
Tokyo Police Club
, and among others like some of the younger generation of British bands, such as
Cajun Dance Party
and Bombay Bicycle Club. Speaking of Cajun Dance Party, Los Campesinos has already set a release date for their debut. Some other bands that I'm equally excited about, is the Kooks second record, as well as Coldplay who will also be releasing its latest and of course, I can't wait to hear
Albert
's solo record the second time around-- which according to him, will be really different from the first, I hope it's different-better and not different-worst though. I'm still waiting on
Radio Dept.
's third that was scheduled for a release some time last year, hopefully I'll get to see the signs of it coming out some time in 2008.
Sad to see this year end, but 2008 I know will have in store something so much greater. Ok then, see you next year.