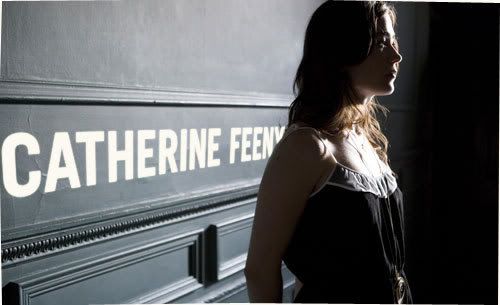 I have a feeling you guys know more about Catherine Feeny more than I do; but it wouldn't hurt to post up this song anyway, because yes, you've guessed it right, it's really good! 'Mr Blue' is originally a 2006 release, but in case you haven't noticed, we here at DBaC, really don't care how old a song is, or the fact that our time have been long overdue to jump on Feeny's bandwagon, because from the way I see it, music is, after all, just music-- regardless.
There's a quiet beauty about Catherine Feeny in person; delicate, understated, and a graceful refinement that charmingly outpours and shines through in her music. 'Mr Blue', with its melancholy piano and deft, plaintive vocals is sure to leave you entranced in Catherine Feeny's own sculptured world. There's a sense of quietude and barrenness sporadically spread through the music, which radiates a calming effect, and makes you want to ponder on vague thoughts and silently watch the refracted afternoon sunlight through the dust. The fragile tones in the words sang with a weariness left me feeling for her and believing in every word she sings out:
Mr Blue / I told you that I love you / Please believe me
. Soon, soft sounds, from the flugel horn began to emerge, the entire mood is then faintly set alight, and the song finally feels complete.
Catherine Feeny was born in Philadelphia, but has since then moved to Norfolk, and started creating music and based her singing career from there. 'Mr Blue' isn't so much as the best track to come out in years, as much as it may have a higher chance to be made into a soundtrack of a perfume ad. But the restful, soothing quality it sets off, calms even the deepest worries. Be sure to take a listen.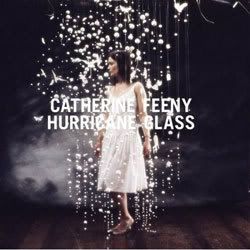 |mp3|
Catherine Feeny - Mr B
lue
Watch the sweet and whimsy video to 'Mr Blue' here»