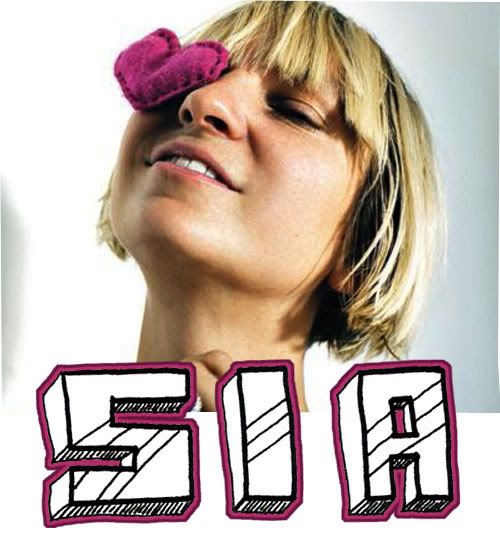 Sia Kate Isobelle Furler or better known as just Sia (pronounced See-ah) is a truly great artist; well at least, I personally think so. I was first won over through the track 'Pictures'-- which sounds like your basic, average, everyday pop song but with a whimsical twist. There's an underlying tone that carries a cynical expression:
you try to play it cool / but you're filled with fear
, and sung in a blasé manner, while backed up with a catchy arrangement. It's a charming pop number; I can't fully explain why I really like it.
Others would better recognize her through the song, 'Breathe Me', which has appeared in HBO hit series,
Six Feet Under
. The song struck a familiarity chord on me too, but definitely not through
Six Feet Under
, because I've hardly ever seen the show. Sia will be releasing her third proper full-length LP called,
some people have REAL problems
, (cool title for an album) on the 8th of January next year. Here are two songs from that up and coming record: 'Electric Birds', which is a melancholic piece,
conventional piano pop sung in a great voice
(Stereogum) while highlighted with the sounds of brass instruments, and 'Button's' which is pure upbeat 80's fun, equipped with a
really eccentric video
that features prophylactics and pantyhoses. You'll get such a thrill listening to her-- no doubt about that.
From
Lady Croissant
:
|mp3|
Sia – Pictures
|mp3|
Sia - I Go to Sleep
From
Colour the Small One
:
|mp3|
Sia – Breathe Me
From
Some People Have REAL Problems
: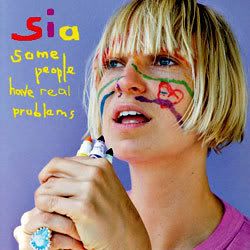 |mp3|
Sia – Electric Bird
|mp3|
Sia – Buttons
(Bonus Track)