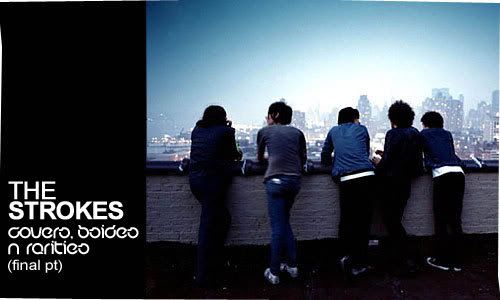 So, we've finally come to the end of-- pretty much all the Strokes rarity goodness that I own. There's definitely more out there (I know it and you know it), and it'll be time before that stash of rarities will soon be unearthed.
The Strokes doing a cover of Lou Reed or better yet, Velvet Underground just seems almost too good to be true. All I need to say is: More Please! It feels as though the band is returning to the roots of the musical influence to their remarkable music; the music which had instantly given them the title of 'Rock Saviors', albeit the fact that it seems like they've strayed off that path after they released
First Impressions of Earth
. 'Walk on the Wild Side' is one of Lou Reed's best masterpieces and the Strokes did a fairly good job in the cover version. Here's that cover again, but this time with the man himself. I also threw in another track-- not as rare, but worth it all the same.
|mp3|
The Strokes – Walk On the Wild Side (with Lou Reed)
|mp3|
The Strokes – Last Nite (Instrumental version)