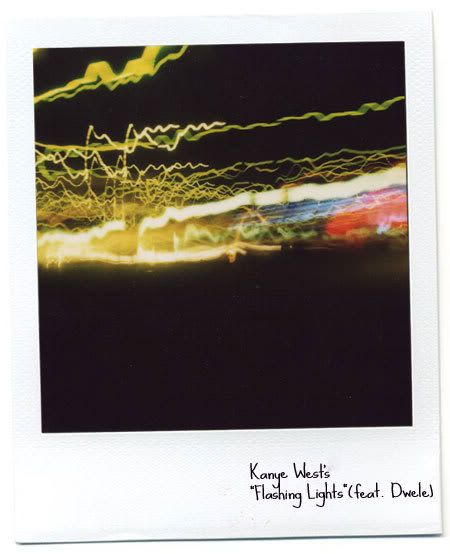 'Random Pick of the Week' is just pure randomness – or not. Its songs that I really can't figure out where to place and are posted up anyways because – well, just because.
Taking a look at this blog really, really, really closely, you'll see that the music I post here are very indie-rock/pop-sometimes-electronic oriented. So, if you favour some other genres such as, I don't know, hip-hop or country maybe, then this is clearly not the place for you. But there is one of those rare, occasional, odd moments when I do make exceptions, like this one.
Consider this a repost of a post by somebody else-- so okay it isn't really a repost, but I was first introduced to the song through
this written post
by Nathaniel Gravely from the uber-popular music blog,
I guess I'm floating
. There's always an exception when it comes to music by
Kanye West
; the music is prolific and contains more substance compared to the, um, well others (what others??). The first time you'll listen to 'Flashing Lights', you'll think, 'Oh wow, this is pretty good', but it doesn't stop there, after listening to it again, and again, repeatedly, the song gets better and better each time. The electronic beats and power driven, faltering rhythms will make you drool all over the incredible music. 'Flashing Lights' is available on Kanye's latest record,
Graduation
.
|mp3|
Kanye West (feat. Dwele) – Flashing Lights
photo by arh14, go to his site »