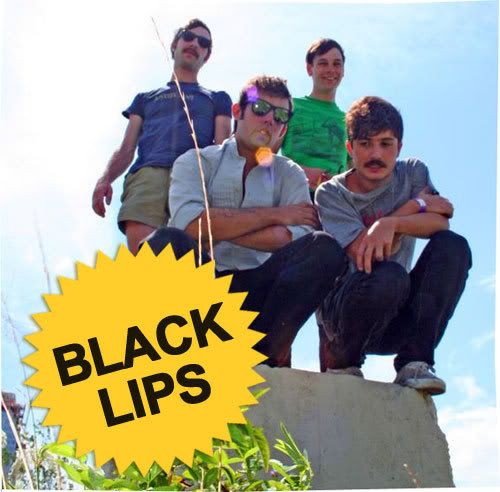 Shit, I have a thing for garage rock; that no one, not even my friends or members of my family can truly make sense of. Some of the bands which
have
been tagged with the garage rock genre are like No Age, the Greenhornes, and not forgetting, the earlier works of the Strokes-- which is by far the best kind of garage rock music I've ever heard. I'm addicted to the raw, loud, abrasive, worn out sounds of the music, the way you can barely hear what the lead is singing or the fact that he sings out of synch, or even the fact that you don't need to be an accomplished singer to sing in a garage rock band just simply adds to all its merits. It's not really Rock, it's a lot more fun and a lot more rhythmic-- it's garage rock.
However, although Black Lips may not necessarily be pigeon-holed as a garage rock group, this particular number - which presumably is a reference to the hurricane that occurred in New Orleans - entitled, 'O Katrina', immediately declares otherwise. The Black Lips are from Atlanta Georgia, and was first formed in 2000.
The band have a reputation for crazy live shows that have included vomiting, urinating, nudity, band members kissing, fireworks, and a chicken,
or I guess it's just another definition of a way to have fun while performing live onstage. I'm okay about which ever way a band chooses to make sure that they have a good time while performing for a crowd, just as long as I'm not there to witness it all, I'm going to be okay. The band's fifth record,
Go
od Bad Not Evil
has been receiving equally good reviews all around, plus not a bad thing can be said about the band. Of course, I had to add that last part, just in case you guys weren't convinced enough.
'O Katrina' fares best out of all their other tracks; boisterous bass-lines with guitar riffs that's rough around the edges and raggedy, nonchalant vocals makes it one song that's enjoyably - enjoyable.

|mp3|
Black Lips – O, Katrina
Watch video of Black Lips' 'Katrina' here »