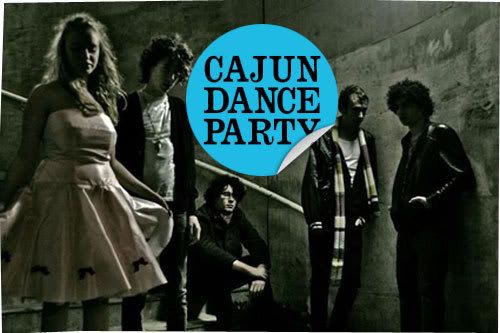 This is Cajun Dance Party and their song 'Amylase'. One of the commenter on
'Good Weather for Airstrikes'
claims that this band are the best since the Strokes; I disagree. Although good and exciting and refreshing as they may sound, I wouldn't go anywhere near to claiming that they're the best band since the Strokes. Well, first of, their sound are completely different plus they're so ridiculously young, (try 17) and already they're receiving an overwhelming response and getting massive coverage from bloggers worldwide, proof: I'm writing about them right now!
There's always a bloody good effing reason why a particular number is chosen as a 'GoodGolly', and it's often simply because it's REALLY GOOD! 'Amylase' doesn't fall short of the criteria, and what makes the track instantly stand out, is the impressive, swooning, sweeping strings that comes in just as the song begins, and to discover that they're only 17 just makes it all the more fascinating. Lead singer, Daniel Blumberg vocals has such strong resemblance to Kooks lead singer, Luke Pritchard though the glorious music that are accomplished by the striking chords are entirely their own. For a band that's starting to get a whiff of success at such a young age, they're already beginning to sound a lot more massive than they already are.
'Amylase' is their second single to be released just recently last August, with the first one being,
The Next Untouchable
. Their debut is set to be released sometime during summer 2008, due to the members having to sit for their A-Levels.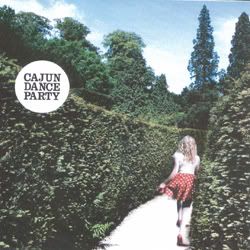 |mp3|
Cajun Dance Party - Amylase
Watch the video for 'Amylase' here' »