Ever since the first weeks that I first started off this blog, I didn't forget to mention how much I adore the synth-pop trio from Brooklyn, Au Revoir Simone. I can't help myself from being thrilled to find any new releases from the band. This track which is a remake of
Chemical Brother's, 'Star Guitar'
, is a collaboration between the uber excellent Tokyo based DJ/producer,
Shinichi Osawa
and the girls. This might just be the best cover of 2007, (though I'm afraid to say, I've never heard the original), fuck it, this is one of the
best songs
of 2007-- that's how far I'm willing to go, it easily secures a place in the top 5 songs of 2007 in my list.
|mp3|
Shinichi Osawa – Star Guitar
(feat. Au Revoir Simone)
The song is simply bursting with energy; it's electro-pop guitar music that has never looked, sound, felt, smelled, and tasted this good. Plus, there's no better band that could seamlessly execute the vocal parts, as seamlessly as Au Revoir Simone-- makes me happy to know that I choose to love this trio.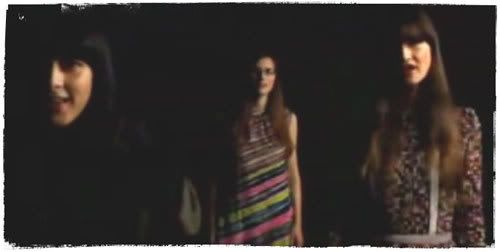 Watch the video to Shinichi Osawa's 'Star Guitar' here »