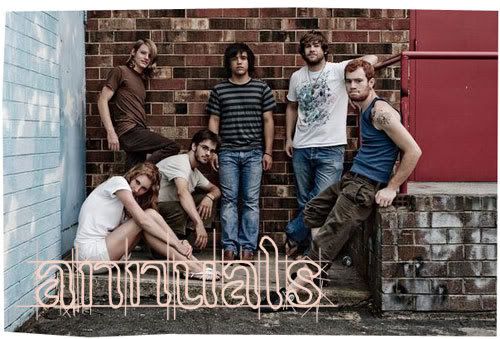 I have absolutely nothing to say today, so here's Annuals' 'Ease My Mind' for you.
|mp3|
Annuals – Ease My Mind
But, seriously – 'Ease My Mind' is just one of those songs that have really grown on me for the past few months, now that I've really got a chance to sink my teeth into it. Annuals is a six piece band originally from Raleigh and Chapel Hill, North Carolina. Some obvious comparisons I can make are like Arcade Fire, but Annuals definitely has a somewhat more 'country' feel to it. If the Strokes are such well known as the darlings of British press, then Annuals are well known as the darlings of music blog writers. No seriously, I really mean it.
Annuals' music is composed of every element that instantly makes it truly good music; songs that are elaborate but so intricately crafted and simply bursting at the seams with a huge atmospheric vibe. 'Ease My Mind' contains an impressive guitar work towards the end that just shows the high level of music artistry the band readily embraces.