I'm not entirely familiar with the indie rock UK band Athlete, I've only listened to one song from the band, the stellar single, 'Wires', which was written about lead singer's newborn whom had to go under an intensive care after a premature birth - Oh, now that just makes the song even more beautiful; I listen to the words and now I totally get it. Here's a taste of the track
'Wires'
.
Days, months, years, passed since that day, and the band have now released a new record recently last September, called
Beyond the Neighborhood
. I could take the easy way out and simply select the first single taken from the album called 'Hurricanes' – albeit the song being inspired by well, literally hurricanes and typhoons - but it was a little too 'O.C' for me, so that idea was instantly thrown into the bin.
'Airport Disco'
is guitar music soaked in electronica; driven by electro sounds, the song is placid and pacifying positioned together with an empty hollow vibe. The band's method of incorporating 'organic beats', which are natural sounds collected from around the room then arranged into a loop to create a sense of rhythm, is immediately palpable through out the tune. Drawing inspiration from an idea of creating a futuristic airport turned nightclub due to the banned of flying, proves the vividness and rare imagination of notable lead singer/lyricst Joel Pott. Music that portrays the band's lead virtuosity while backed up with effortless hooks and imposing melodies is indeed for one not to overlook.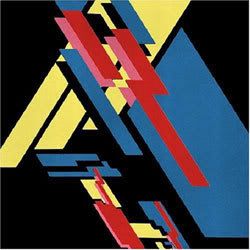 |mp3|
Athlete - Airport Disco