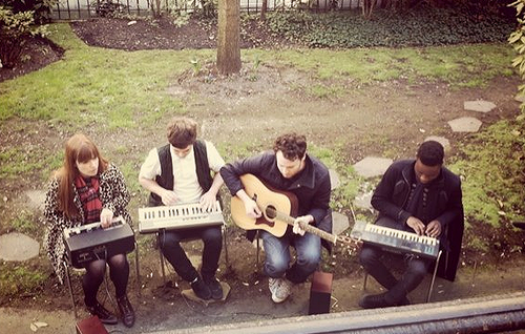 I should be happy right now. I really should. But the news hasn't completely sunk in to me yet. Plus there's probably two more stages that I need to get through before I'm able to breathe easily again.
But if everything goes well, I'll have my whole life to look forward to and what more can anyone ask for, really.
On the musical side of things, I've really been into the latest offerings by England's electropop quartet, Metronomy. In their song, 'The Look' the band churns out a more grown-up, mature, polished, even sophisticated sounds in comparison to their previous work. So far, I'm liking everything that I'm hearing in 'The Look'. Makes me excited to see how the rest of the view is looking in their recently released 3rd album,
The English Riviera
is looking like.
{mp3}
Metronomy - The Look
:: Metronomy ::