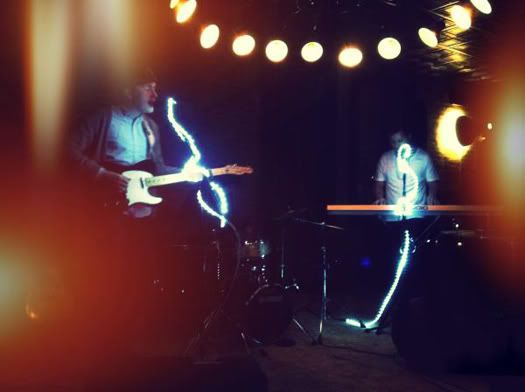 I intend to kick off this new working week, full of hope and optimism, despite the massive queue of pending work that lies before me. A little optimism goes a long way, I believe. The week started with a lunch treat and though it may seem like a simple, small gesture, it stays with you for a long time. So, from the bottom of heart, I'd like to say thank you, it's nice to feel appreciated sometimes.
I remember listening to High Highs late last year, and it was an instant love at first listen. The soothing, comforting nature of their tunes stood out amongst the cacophonic, overbearing songs that comes in abundant these days. A few months have passed since I first listened to this Australian duo, and yet their spell has yet to wear off on me.
Here are two of their songs, of which one is a cover, and that comes highly recommended. I would also suggest for you guys to listen to
this
and
this
as well. Consider these songs as a bit of sunshine to warm up your week.
|mp3|
High Highs - Open Season
|mp3|
High Highs - Live In Dreams (Wild Nothing cover)
:: High Highs ::