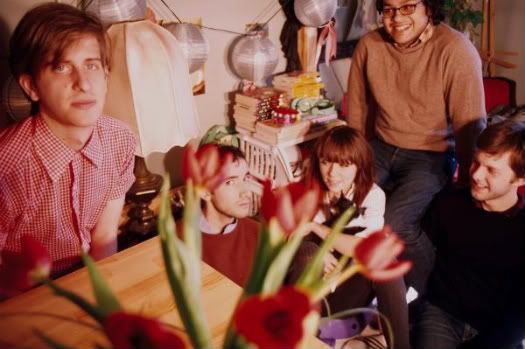 It's been a damp and chilly past few days around here. Not because of the winter weather (because we don't get winter in these areas) but because it has been pouring a lot lately. Funny to think that 2011 is off to a showery start.
One of my most treasured bands from last year is the New York-based Twin Sister. They're a band that's been mentioned quite a number of times already and which many have loved, moved on, and gotten over with. But I on the other hand, even after all this while, am still pretty much hung up by the dreamy and languid nuances of 'Lady Daydream'. The melodies has an 80s, ethereal touch and comes accompanied with captivating vocals of lead singer, Andrea Estella.
The song seems fitting for the mood, and the occasion, and not forgetting the weather. I guess I'm pretty much set for the day.
|mp3|
Twin Sister - Lady Daydream
|mp3|
Twin Sister - All Around And Away We Go
:: Twin Sister ::