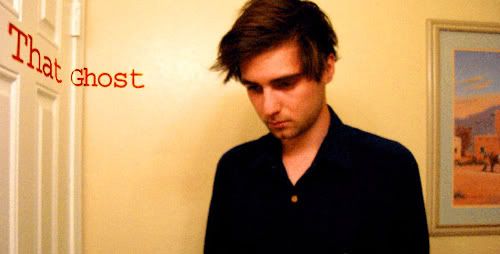 It never occurred to me before how the lo-fi folk songs by That Ghost, the stage moniker of 19 year old Ryan Schmale, recalls the gritty, raw collection of one particular fivesome from New York. Funnily enough, when works of That Ghost are placed alongside rougher versions of demos by the Strokes it manages to not even sound or feel out of place.
If his songs sound like it's been recorded no further than in the comfort of his own bedroom, that's because it is-- that warm, homespun quality in his creations is what adds to the overall appeal of his records. His latest and fourth full-length, and also first to be released under Two Syllable Records,
Young Fridays
, boast an array of tunes that showcases an aptitude and maturity way advanced beyond his years. As a perfect companion for that cold, cold weather; 'Open Windows' and 'A Song About A Bird I Know' is imbued with a warm, fuzzy feeling which quietly lurks and seeps beyond the breezy laments. But it's the other tunes, like 'Friends In Quotation', 'Never Have Fun' and 'I Crossed Out the Options', that sets the pace, sends sparks flying, and puts your attention on high in recognizing the true talents of this teenage, bedroom recording artist. That Ghost brilliantly captures teen angst and youthful splendor in his jangly, at times garagey folk-pop songs like no other artist I know. So if it's good enough for me, then it should be good enough for you.
|mp3|
That Ghost - Open Windows
|mp3|
That Ghost - A Song About a Bird I Know
|mp3|
That Ghost - Never Have Fun
|mp3|
That Ghost - Friends in Quotation
|mp3|
That Ghost - I Crossed Out the Options