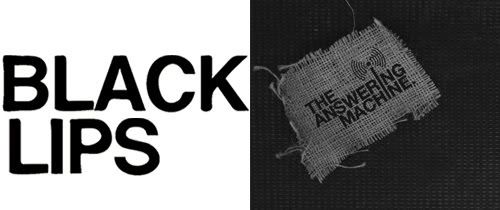 New cuts from upcoming 2009 releases.
|mp3|
Black Lips - Starting Over
New song by punk band, Black Lips, 'Starting Over' from their forthcoming record,
200 Million Thousand
(due 02/24/09 on
Vice
)
|stream|
The Answering Machine – Obviously Cold
Manchester's The Answering Machine has a couple of new songs up for preview. This particular track though stands out from the crowd. All songs will appear on a soon to be released album called
Another City, Another Sorry
(due early summer 2009
).