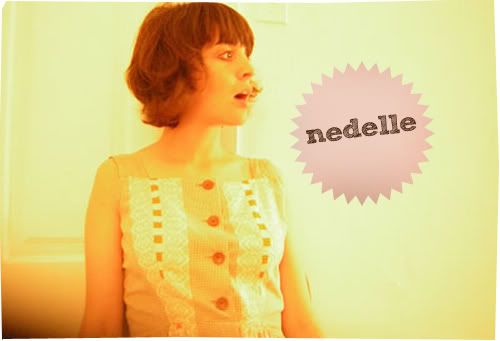 Here's another female singer/songwriter I dug up from the slightly not so present part of my collection. I don't why though, it took me this long to finally write about Nedelle.
In Nedelle's recent release, 2007's
The Locksmith Cometh
, spare and charming folk pop fills its spaces. 'Ghost Ships' is one of the best out of the assortment; music that's sweet and warm and cozy, underpinned by drowsy, dreamy vocals and sparse instrumentation. What I like most is how the music isn't demanding or desperate of your attention. It simply follows its own languid stride and pace and eventually does attract people's attention whether you'd believe that or not. 'Ghost Ships' have yet to tire my listen and I hope it never does; something about it that I just keep coming back to...
|mp3|
Nedelle - Ghost Ships
|mp3|
Nedelle - The Last Thing I Do