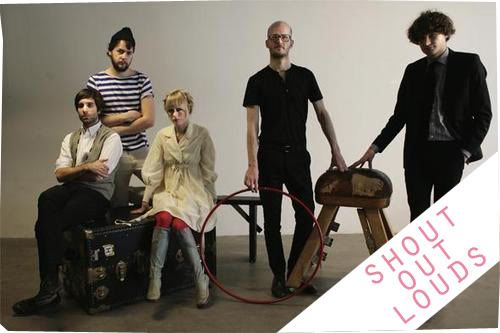 I don't know what it is that compelled me to write about Swedish, pop group, Shout Out Louds, when I know pretty well these guys have been tirelessly written about, plus they've been around for quite some time, that I'm sure everyone and their dog, and cat, and little pet hamster are already familiar of. But just in case you haven't, and you accidentally overlooked them, here they are. Perhaps it was this sunshine drenched, energy fuelled pop tune that made me feel compelled to introduce them to those still unfamiliar:
|mp3|
Shout Out Louds - Tonight I Have to Leave It
There's nothing subtle about the creation of this five piece, well at least not in this one. Rumbling rolls of percussion, and shimmery set of keys interlocking with sweeping strings, marks the beginning of the track. Soon after which flashy vocal melodies steps in, and kicks into celebratory feel-good mode. Simple good fun!