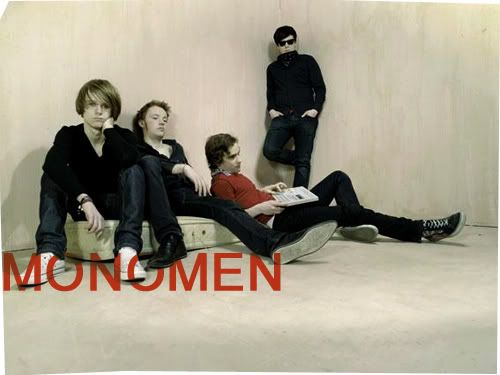 Here's something that I wouldn't normally post; 'Drum of Glass' is a barrage of heavy, bulky rhythms, with thick, intense vocal reverbs, directly transporting you to the music setting of 80s new wave. The melodies are immense as it is catchy, but that's not the only thing that's caught my attention. Norwegian band, Monomen are a synth pop quartet, composed of members that are all born in the year 1988, making the guys well, hardly 20. Here's a band that's musically advanced beyond any of their years combined, and if you think that's impressive, wait till you hear this:
|mp3|
Monomen – Drum of Glass
There's definitely no way of knowing that these guys are actually younger than they really are, after listening to this.