These are some cover songs that I just find 'weird'. Do bear in mind, that it's to no account, that these remakes are bad, just that it's weird.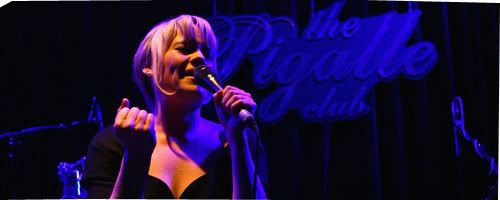 I don't know who the few people that control the incoming music to Malaysia are, but one thing I do know is those guys sure have a lot of love for the British singer/songwriter, Duffy. With her batch of fresh 60's soul throwback, Duffy has been known to many as the next Amy Winehouse. When it comes to covers though, this 24 year old didn't go with the obvious, instead opting for something more modern day, electropop number, specifically by a British band called Hot Chip and their song called 'Ready for the Floor'. If you've listened to the
original
, you'll know what I mean, and if you ever want to listen to Duffy's version, you know what to do.
|mp3|
Duffy – Ready for the Floor
(Hot Chip cover)

Don't mind my ignorance, but Pelle who? Clearly, there's nothing much for me to say about the Swedish singer, Pelle Carlberg, but the guy's got balls to do a cover of possibly one of the hardest songs to do, I mean that high note is extreme!
|mp3|
Pelle Carlberg – Grace Kelly
(Mika cover)