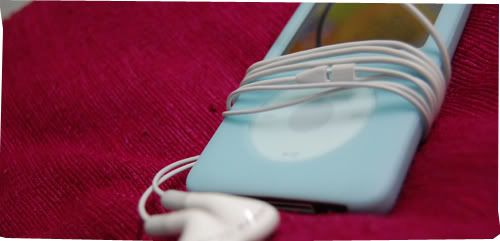 Some songs that I've been putting on heavy rotation for the past week, not this week though, but the previous week. (Right-click, save as to download)
|mp3|
The Cribs – Kind Words for the Broken Hearted
(EP version)
A new-ish track by the band, that was released together in their
Don't You Wanna Be Relevant
single. It was also released in their 4 song
I'm a Realist
digital EP.
|mp3|
Moscow Olympics – Still
Dear Moscow Olympics, I heart your music. Please make more songs.
|mp3|
Lykke Li – Let It Fall
One of the main highlights from her first full-length,
Youth Novels
: a charming, quirky number.
|mp3|
Radiohead – Last Flowers to the Hospital
The somber, grim mood that this song enshrouds you with is immediately affecting. Its beautiful elegiac flow makes this Radiohead song an eminently stunning one.
|mp3|
Born Ruffians – Kurt Vonnegut
More fast paced and more grating to the previous two songs that I've posted before, but is no exception to one of Born Ruffian's finest. .
|mp3|
Born Ruffians – Little Garcon
"Oh I get told to never get old, but the way it unfolds, I'm a little garcon in my head, with a little fille that's stuck in bed"
Somehow only that particular part of the song is critically jammed in my head.
|mp3|
Andrew Bird – Nervous Tic Motion of the Head to the Left
The sweeping, faltering violins combined with Andrew Bird's wordplay-- very addictive.
|mp3|
Electrelane – Birds
I'd drool over this song because it's so good; a perfect mixture between light and heavy, soft and hard.
|mp3|
Born Ruffians – Hedonistic Me
If I keep this up, I'd be uploading their whole album before I even realize it.
|mp3|
Lykke Li – My Love
Another gem by the young Swedish singer.