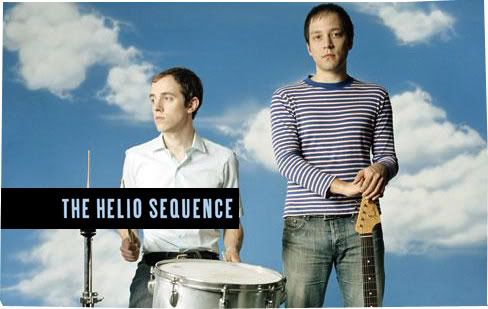 I've known the band, the Helio Sequence long before I knew half of the artists I post here on the blog. So, when I heard the band finally produced a new record earlier this year, as a follow-up to their previous 2004 released album,
Love and Distance
, I made it a point to include the record in my list of albums that I most definitely have to listen to this year.
The music they've made in the past was a surreal and playful mix of electronic and sometimes folky sounds, while displaying a light-hearted yet unique flair. But, listening to the track that shares the same name with the album,
Keep Your Eyes Ahead
, just shows how much the duo have grown and matured into their years of writing music. The song in itself took a while for it to sink into me; I played it a couple of times, neither being affected by it nor did it really register in by brain. But, given a few moments later, when I took a step back, and was browsing through other tunes, I caught myself humming a song that took a while for me to figure out by which artist it was.
And yes, ever since then I've been playing the track repeatedly for as long as I can remember. 'Keep Your Eyes Ahead' is a straightforward rock track, channeling a stream of wondrous, soaring guitar part, that's hard to shake off from my head. The album makes up fairly enjoyable listen and is quite lovely in its own right, with moments when I felt like I was listening to synth-pop that was directly created in the 80s-- which I loved And not to mention that I will forever be moved by the beautifully sublime, 'Shed your Love'. Overall, the album sounded, apart from all the genres that have been associated with it, I keep coming back to two words: can you say 'adult contemporary'? I can't imagine an 18 year old rocking to this record, there might be, but I can't imagine.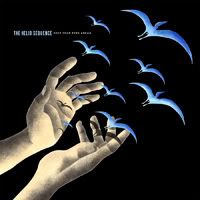 |mp3|
The Helio Sequence - Keep Your Eyes Ahead