A four day mid-term break seems like a joke to me; especially when you're thrown in with a 10 page project paper and two mid-term exams back to back that's waiting to greet you when the break ends.
Yeah, life's been great.
I don't know Leona Lewis, but she does a great rendition of Snow Patrol's 'Run'. The soaring vocal adds a soothing depth and works wonders in this tune, plus it seems like a good change compared to the generic, indistinguishable vocals of Gary Lightbody. For a winner from the 'X-Factor' reality talent show, this is exactly how you'd expect her to carry the song. First few listens, I really didn't mind, in fact I willingly gave it another spin. But, after those first few, couple of listens, I really felt like shoving it in someone's throat. One can only take so much, I guess.
Still, you'd have to go through those 'first few, couple of listens' to really see where I'm going with this.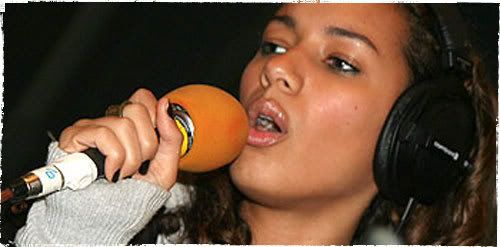 |mp3|
Leona Lewis - Run
(Snow Patrol cover)