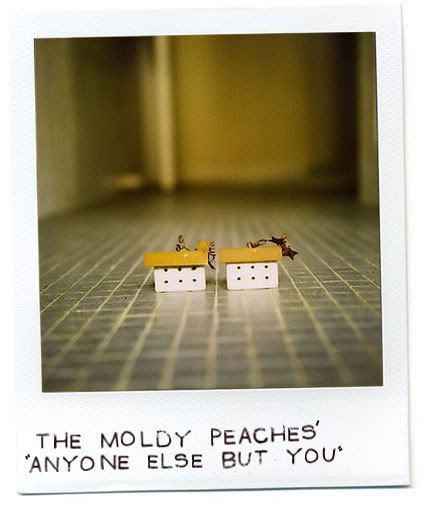 'Random Pick of the Week' is just pure randomness – or not. Its songs that I really can't figure out where to place and are posted up anyways because – well, just because.
I've always known Moldy Peaches as that band who went on tour with
this other band
, during their Europe tour in 2001. That other band even made a
short documentary
of it, hence the way I discovered Moldy Peaches. With the new movie
Juno
just released, and that it uses this particular song called, 'Anyone Else But You', the Moldy Peaches are set to receive more recognition than ever. People are really gonna start googling for them now.
|mp3|
The Moldy Peaches – Anyone Else but You
The song is sweet, but it's the kind that isn't meant to be sweet-- or is it? I'm confused. Anyway, I like to think that the picture (above) and song are somewhat connected, and to find out whether or not it really is-- you could always give it a try (right-click, save as).
Photo by {manda}. Go to her site »