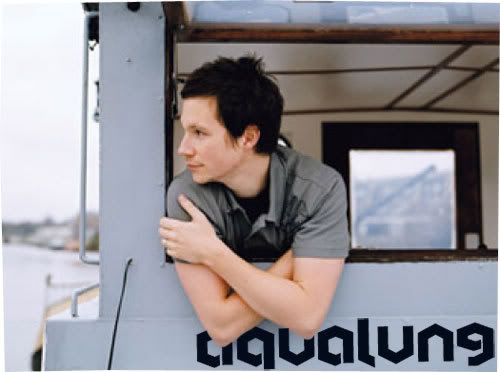 My relationship with Aqualung's music goes way back; even before the first day I ventured into the treasure trove of under-rated music. The music wasn't quite as outstanding as I hoped it would be, but it required a couple of listening to fully believe that Matt Hales, the one man wonder behind Aqualung is truly a musician that's one of a kind, although
'Brighter than Sunshine'
might just be one of the most over-rated music theme to ever be used in commercials, drama series, movies, etc.
Now he's back with brand new album,
Memory Man
equipped with a brand new sound that no longer resembles the chilled-out, downbeat balladry he makes in his last record. 'Pressure Suit' is a really good first single and introduction to the new album, which builds its story around outer space imageries highlighted by lyrics that are heavily driven with science-fiction. Nothing about the melodies are remotely futuristic or robot-esque; its straightforward, contemporary balladry, finished with a brooding mood and dulcet, flowing vocals provided by Matt Hales.
Here are some not-to-be-missed highlights from the new album.
|mp3|
Aqualung – Pressure Suit
|mp3|
Aqualung – Cinderella
|mp3|
Aqualung – Outside