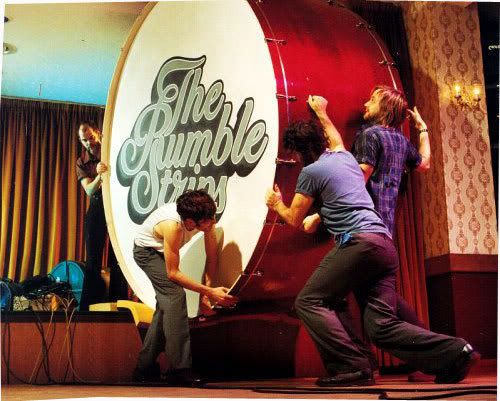 The Rumble Strips sounded very familiar – to me, that is. Here's a thought for you: you listen to a song, you cringe your face because you dislike it, and then you delete it. A couple of months later, you listen to the same song again (!!) without noticing that it is in fact the same exact song you heard a couple of months back, saying to yourself, "This is actually…good", and you end up keeping it instead. Isn't that just immensely idiotic?
I've heard Rumble Strips' 'Alarm Clock' before, and due to lack of hard disc storage, I only had to keep the ones that I really 50x wanted to listen to, and that became the last time I ever laid my ears on 'Alarm Clock' ever again. That was until this other song came along,
'Girls and Boys In Love'
, and I literally went hoo-ha over the band, like it was the first time I ever heard about them, hence thought to myself, maybe I should check their other songs, and I found this particular number, "Eh, looky here, a song called 'Alarm Clock', let's take a listen…" a clickity-click I went. What. An. Idiot.
Now, the track 'Alarm Clock' is back where it initially was, in my hard disc. Good thing I kinda remembered the song (Waitaminute…, this sounds familiar), so I know exactly where that song's going to end up after this. But okay, this isn't all about me, it's about the English band, the Rumble Strips and their tremendous song,
'Girls and Boys In Love'
. Their debut LP,
Girls and Weather
, released last September is a record just filled with enormous amounts of energy and generous shots of diversity in each of its pop rock tune while interlaced with handfuls of sax and trumpet sounds. Although in this particular track, pounding piano keys takes place of the usual trumpet parts, infusing contemporary rock ditties with a slight ragtime old-English pub feel.
Lead singer, Charlie Waller was particularly inspired to make music and consequently form a band, through his initial encounter with
Lou Reed
's record,
Transformer
plus he thought it'd be cool and that he'd look nice in a leather jacket. If you're a person that's blessed with a gift of melody, a knack for impeccable song-writing and a richly-raw voice, of course you'd look good in a leather jacket. Well, at least
I
think you would - and that's all that matters.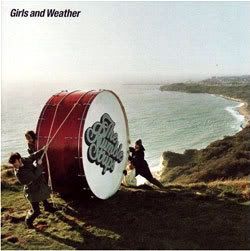 |mp3|
The Rumble Strips – Girls and Boys In Love
p/s: Decided to keep
'Alarm Clock'
after all, the intro is very
Herb Alpert
, and here's another song you should also listen to called
'Motorcycles'
- and watch the
video
to. (Just right-click, save as at the respective links)