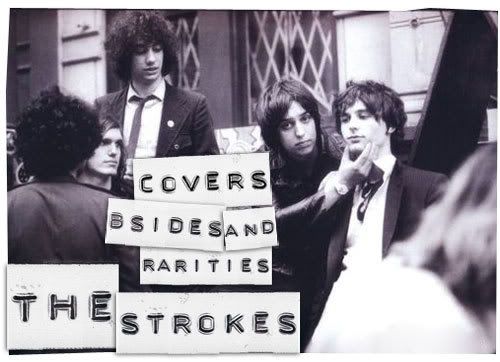 I fucking love this; I found a couple of rare awesomeness of the Strokes, and due to that, for a couple of weeks, I'll be stripping off the 'Covers, b-sides, and rarities 'section, combining it with the Sunday weekly Strokes fix, and will be posting up some really amazing rarities that you may or may not have heard before. If you have, then well good for you! But, if you haven't, then well your search is over, and oh boy, have you come to the right place.
To kick things of, here's an alternative version of one of their highly notable tracks off of the record
Is This It
, 'Hard to Explain'. I've never heard an alternative version to 'Hard to Explain' and I admit, I bet there's plenty more of alternative versions to their other songs out there, so do me a favour and keep both of your eyes peeled just in case you don't miss them.
|mp3|
The Strokes - Hard to Explain (Alternate version)