One of the best things possibly about discovering music on your own, is that it's just you and the music and nothing else. For me, it's the reason to why my relationship with music now retains for far much longer, rather then just easily getting bored and being quick at disposing a tune I used to be so crazy about.
Those who've had the chance of watching
Zach Braff's, 'Garden State'
, is sure to recognize this song. 'Such Great Heights' is pretty much an oldie in the Indie music scene, if you haven't listened to it, you haven't listened to shit and as what naturally would result from good tunes, are equally great covers.
|mp3|
The Postal Service – Such Great Heights
There are probably more covers of this song, but I've only heard to two versions of it and funny thing is, is that I really really truly believed that
Iron and Wine's
version was the original, instead of
Postal Service's
; and comparing both of the tunes, how could I've thought otherwise? Trust me when I say it' really that good and undoubtedly one of the best covers I've heard in a long time.
|mp3|
Iron and Wine – Such Great Heights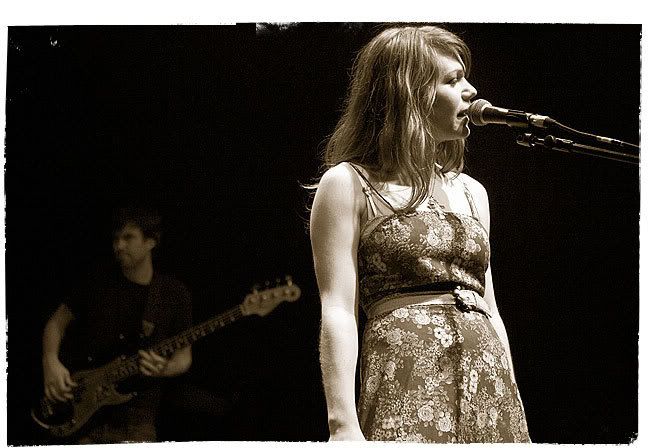 Here's the other version that I mentioned done by the LA group,
Rilo Kiley
. There's no apparent 'wow' factor like the previous but the 'awww' factor is off the charts though. The 'awww' factor y'know; listening to the song, how you immediately notice the audience singing along to the lyrics while accompanying Jenny Lewis' vocals, "Awwww…", hence the 'awww' factor.
|mp3|
Rilo Kiley – Such Great Heights (Live)