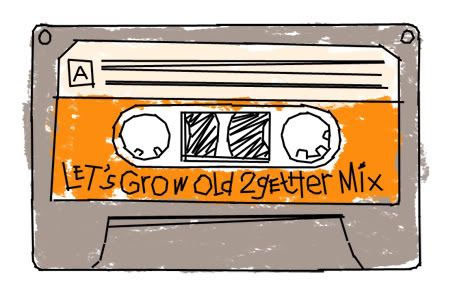 With Gwen Stefani, Fergie and Beyonce releasing the slower numbers on their record as singles all this month, I've resorted to listening to oldies; oldies as in the legendary Beatles, Beach Boys and a bit of Velvet Underground. These are some pretty good stuff, I must say.
I suddenly have this idea of making a mix out of oldies songs and am going to call it the '
Let's Grow Old Together
' mix. Who's with me?
There's nothing wrong with listening to oldies I think, even though, say, you're only 21. It's not about age, or maturing too fast or having an old soul. It's simply about listening to great, good; real music regardless of era or year the music is released. So, let loose and give in – I know you can't help yourself from bobbing your head to a Beatles song.
Currently listening to all this week; (to save, right-click and save as)
|mp3|
The Beatles – Ticket to Ride
|mp3|
The Beatles – What You're doing?