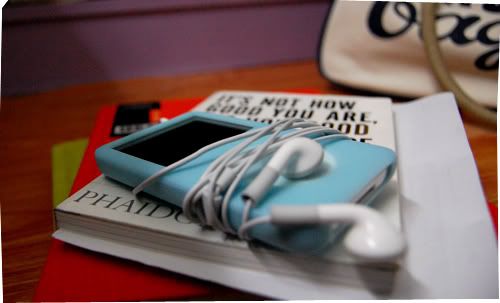 Another round of songs that's been on heavy rotation lately: it's a mix of quick, brisk tunes, serene, quiet melancholies and everything else in between.
|mp3|
Vivian Girls - Damaged
They're really starting to grow on me; this all girl rock trio, whose music are heavy reminiscent of the C86 era.
|mp3|
The Radio Dept. - It's Been Eight Years
It wouldn't be complete with a song or two by the Radio Dept.
|mp3|
The Radio Dept. - A Window
It starts off with rumbling bass-lines: a throwback to the musical styles of Joy Division. The rest of the song though, is true Radio Dept. at its best. Absolutely brill.
|mp3|
Andrew Bird - Scythian Empire
Don't know what it is, but this song feels weighted with a Bob Dylan-esque quality.
|mp3|
Beirut - My Night With The Prostitute From Marseille
Despite the awkward if not awful title, this piece proves yet again that Zach Condon's line of work is consistently impeccable. Impeccable, I tell you.
|mp3|
Grouper - A Cover Over
Just one of the many compelling yet subtle and misty tracks available in Grouper's latest offering.
|mp3|
Mates of State - Get Better
It certainly carries the title well; there's so much urgency in this song telling you, no, demanding you to get better.
|mp3|
Andrew Bird - Simple X
It's Andrew Bird, what more is there to say?
|mp3|
The Slack Republic - Wait for Me
Equal portion of rapid sonics and light strokes of mellow hues makes this song, surprisingly good.
|mp3|
Pete and the Pirates - Eyes Like Tar
Pete and the Pirates stays within the British indie rock norm in this tune, though it's still nothing short of a brilliant one.