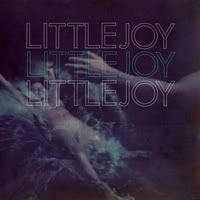 It's my fault actually; both side-projects of the two other Strokes members that have been mentioned numerous times in this blog grew stale after a while, and I couldn't get excited as much as I could anymore. So, when I heard Strokes drummer, Fabrizio Moretti finally revealed the release date to his little side project, I thought to myself, "That's great Fab, but I think I need a break for a while".Then I discovered GorillaVsBear's post on the band, and took a listen to this little song:
And then I realized, that this my friends, is probably the best thing to have happen since the Strokes hiatus. Little Joy is the name of the album and the LP that is slated for a release on the 4th of November. They are Rodrigo Amarante, Binki Shapiro, and Fabrizio Moretti whose music are quite similar to what people have been calling as, "Strokes during the time when they were good". The only Strokes connection here is Mr Moretti, and yet that particular above track called, 'Keep in My Mind', bears an uncanny resemblance-- I absolutely LOVE IT!
And need I mention the vocals? It's so similar (especially in this song) it hurts; that similar pleading, leering, imploring voice... *swoon*. Nowadays, Julian just sings like he's drunk and pissed off or something.
More songs on their
MySpage
page.