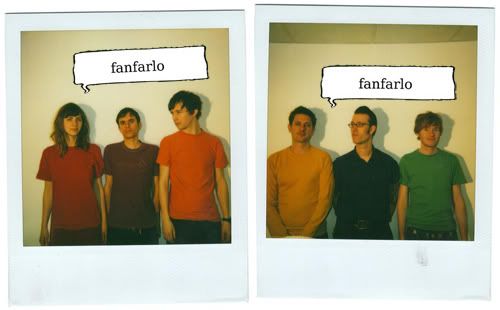 Been listening to a lot of really nice, heart-warming tunes these couple of couples, most of them just merely simple, straight up pop music. Some of the tunes comes from this band; Fanfarlo cleverly weaves in the sounds of horns and violins into basic, undemanding, everyday pop songs, culminating in sweet, uplifting tracks that are both simple yet elaborate. Interestingly, this London-based pop group borders on music that's more folky and pastoral, sounding slightly more Americana than the rest of their native music peers, overall adding a quiet, quaint, heartstring-tugging charm with its sumptuous, warm melodies. Great to see the band progressing from their previous materials, shedding layer after layer, till finally reaching some place spectacular like these two songs right here:
|mp3|
Fanfarlo - Fire Escape
|mp3|
Fanfarlo - We Live By the Lake
Fanfarlo have yet to release a full length debut, though it's rumored to be currently in the works. For now though, enjoy these two cuts from their 2007 'Fire Escape' single that does great justice to the band-- once you've gotten into the groove, there's no looking back really.