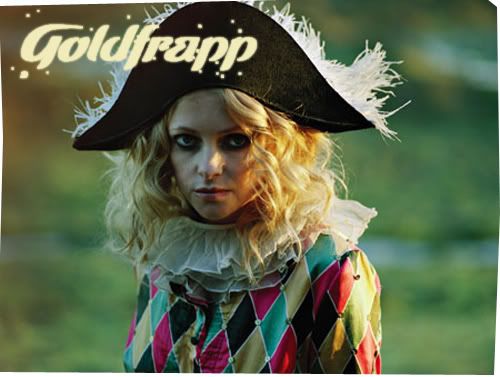 In the new Goldfrapp CD,
Seventh Tree
, the music is diverted from the usual disco glam and overly sexed tunes, evidently in the cover art, where it displays a warm, sunset (or sunrise) haziness, that glows over singer Allison Goldfrapp, who's one half of the electro-pop duo, Goldfrapp. Like some fans who prefer the Strokes going different by sounding heavier and more severe in their third record, I definitely prefer Goldfrapp going for the gentle acoustic ballads and pastoral dirges in their latest album. As the stunning opener, 'Clowns', starts off the record at its languid pace, the hushed, wispy vocals of Allison drifts in, and you'll find yourself completely lost but at the same time entranced by its pretty and spare music. The rest of the record simply remains within that margin, which makes listening to this album equivalent to experiencing the warm, orange, gauzy glow of those brief moments just after the sun rises. It's a beautiful record, how else do I say it?
But the one track that seems to stick out and glued to my memory the most, is the whimsical, charming, pop ditty, 'Happiness'. The track is deliciously quirky and fun, matched with playful, bubbly melodies-- it's one of the most delightful out of the lot. At times, it does feel as though the record tends to veer into the form of contrived Britpop music, but it manages to collect itself after the routine before it tirelessly starts again.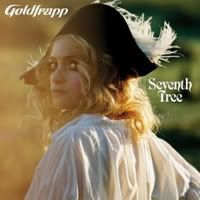 |mp3|
Goldfrapp – Happiness
Although it's seemingly summer, in other parts of the world, it's pouring pretty heavily here in this part of the region, so you can't help but left feeling all mellow, perfectly in tune with the dimmed, overcast weather. This is all that I listen to, come moments like this; Goldfrapp's 'Eat Yourself' emanates a nice, cozy vibe, complete with warm, crackling sound effects of an old vinyl record. It maybe raining constantly, but all the more reason to listen to blissful music like this one.
|mp3|
Goldfrapp – Eat Yourself