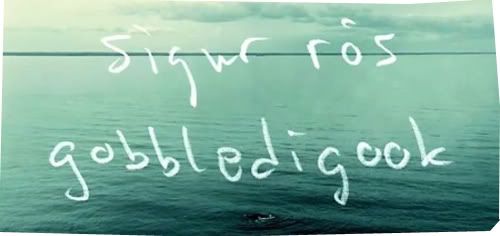 So many great releases this year, but this one release from Icelandic band phenom, Sigur Rós might just top them all; their forthcoming album,
með suð í eyrum við spilum endalaust
(with a buzz in our ears, we played endlessly) is slated to come out this 23rd of June. As always, here's a free preview of what to expect from that new record:
|mp3|
Sigur Rós – Gobbledigook
Have always loved the music of Sigur Rós, largely due to its wondrous soundscapes and spacious, pristine melodies. 'Gobbledigook' on the other hand, marks a departure from the group's already stupendous repertoire; gone was all the delicate, sparse expanses, and in place of that is a more vigorous and livelier rhythm section, somewhat emanating an ethnic, tribal effect. But the song is still every bit a Sigur Rós song, proving that this band have yet to disappoint.
Check out video and cover artwork, that's guaranteed to be 100% NSFW, and more at
sigurros.com