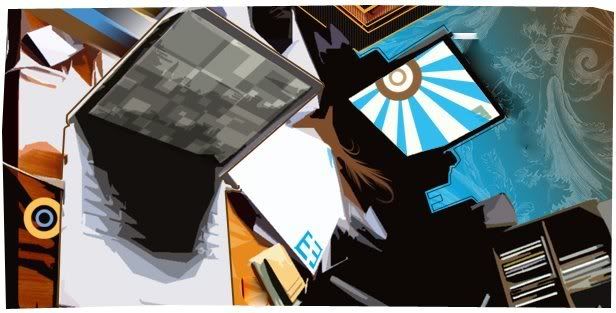 You will notice that this blog entry is dated the 10th of May. Truth is I wrote this post much much much later than the displayed date. It just hit me that every blog deserves a proper introduction as to how, why, and when did it all started. So, this is it and here it goes…
I first started writing this blog on topics such as plays, films, books, occasionally about music and the likes. But, as time passes, I realized these fine things in life doesn't naturally always come my way, so without any intention to, the blog was left all by itself, deserted and lonesome, to wilt and die.
A couple of months later, my immensely huge passion in music was starting to show signs of life again and through there, I was introduced to the varieties of music blogs that was available on the web. (This blog
was
inspired by those other music blogs, isn't it obvious?) Talking about music I find, is that you'll never run out of resources on what to write; plus the idea of it all is just pure genius.
Though it's pretty late to start something such as a music blog, (in May 2007 - because there's so many of them already) I have faith in this as much as those first time musicians has faith in their own very first self-written song; it sounds ridiculous and unexciting during the first listen but after numerous, frequent times being played over and over again - it sounds natural, it sounds good, it sounds right.
I am not a music journalist but merely a music fan, sharing the tunes I like best, spreading the sole and crucial message of, "You have
got
to listen to this!"